Welcome!
Thanks for your order.
What's next? Your membership package with all its benefits will soon be ready for you and you will receive a confirmation and information on how to proceed next.


Can we assist you?
Would you like to schedule an initial consultation appointment? Or do you have a question? Then use our Callback Service .
You can now rely on all benefits from your package
Included in all membership packages:
Legally compliant legal texts including update service
Strengthen customer trust with the trust tool from Shopauskunft
Secure cookie banner solution
Upgrade for your online-business
Are you looking for ways to make your online shop even easier and more efficient? Our additional services make your e-commerce life even easier and expand your membership package with valuable features.
Branding Package DE
One-time price of 479 Euro* (plus official fees)
Consultation on trademark form
Examination of registration and protectability
Consultation on creating the list of goods and services
Registration of the trademark in Germany
Payment processing and complete correspondence with the DPMA (German Patent and Trademark Office)
Personal support by our lawyers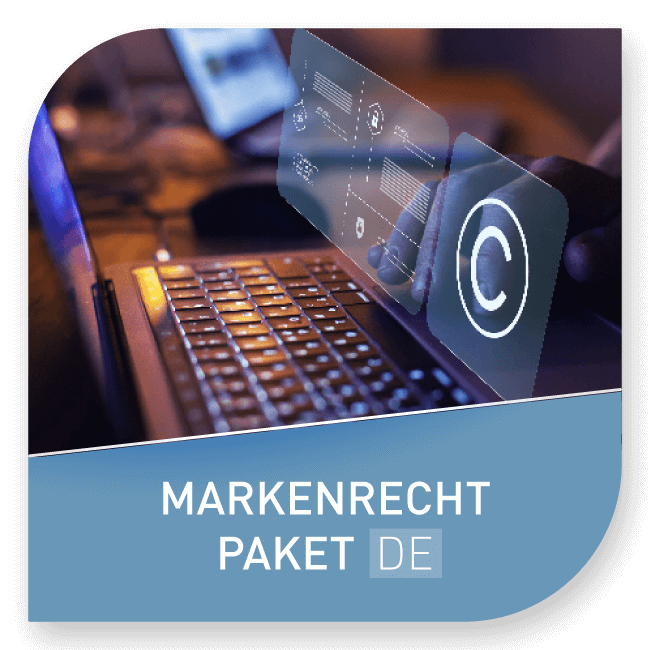 Branding Package EU
One-time price of 899 Euro* (plus offical fees)
Consultation on trademark form
Examination of registration and protectability
Consultation on creating the list of goods and services
Registration of the trademark in the EU
Payment processing and complete correspondence with the EUIPO
Personal support by our lawyers